Drummer Roger Glenn
UT grad, Roger has performed in front of thousands while
traveling through out N. America, and appeared on numerous
releases of all styles of music, from Rock . to Jazz, to
orchestral.
Roger is our goto guy for drums at Eclectica, his performance
are tight and true to the clients' vision.
Percussionist Nick Tozzo
Nick has been performing professionally though tout N.
Amercia over 10 years. From Country to Rock to Salsa, Nick
has performed with a variety of different ensembles all
throughout the state. In 2011, he moved to Bogota, Colombia
to study traditional Colombian music styles. Upon returning to
the states, he attended graduate school at Texas State
University, where he received his M.M. of Latin Music Studies.
Nick frequently teaches private lessons on Latin percussion
and drumset, and he has been involved with local non-profit
steel drum group Inside Out. He regularly performs with local
Austin bands Superfonicos, Luke and The Lonely, Wache,
Tiburon, and many others.
Guitarist/Bassist/instrumentalist Tim Dolbear
Tim Dolbear has performed on more than 500+ tracks in the
last 20 years. Specializing in solid tight rhythms and intense
lead rock guitar, his influences range; Queen, TNT, The
Beatles, rock music of the late 70's, old School Funk and
R&B... Well verse after a life-time of guitar playing, Tim's
acoustic guitar work is highly sought after for it's excellent
rhythms and chord voicings.
Professional credits included Acoustic and Electric Guitar,
Bass, Piano/Rhodes and B3, Lapsteel, Round neck Dobro,
Mandolin, and Dulcimer.
More about Tim can be found HERE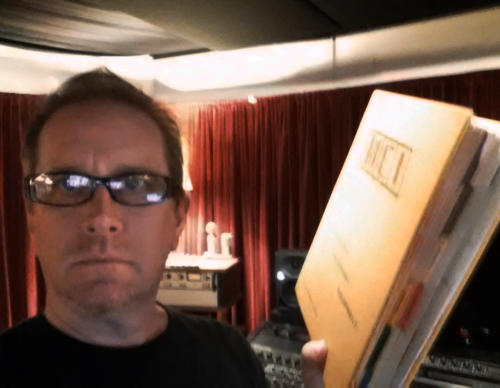 Eclectica Studios' Team Members
Head Engineer Tim Dolbear
20 years working full time in the recording studio. Lifetime musician
with a passion for the art of music.
More about him, well everywhere on this site...
We also have a vast collection of great players of all sorts of instruments and styles
available for your project.
Violin, Viola, Cello, DBL Bass, Sax, Trumpet, Keys, Piano, Sitar...
Basically anything you need.
PR Content Creations/Bios and One sheets
Angela Dolbear
Angela has a background in marketing and PR, writing
promotional material for Sony/Japan, Indie artists, and
national campaigns including environment preservation icon
Woodsy Owl.
She is the author of four novels and several short stories
ranging in genre from young adult to Christian paranormal.
And she bakes seriously good chocolate chips cookies.
Angela's Author Page on Amazon